This is me. I mean him...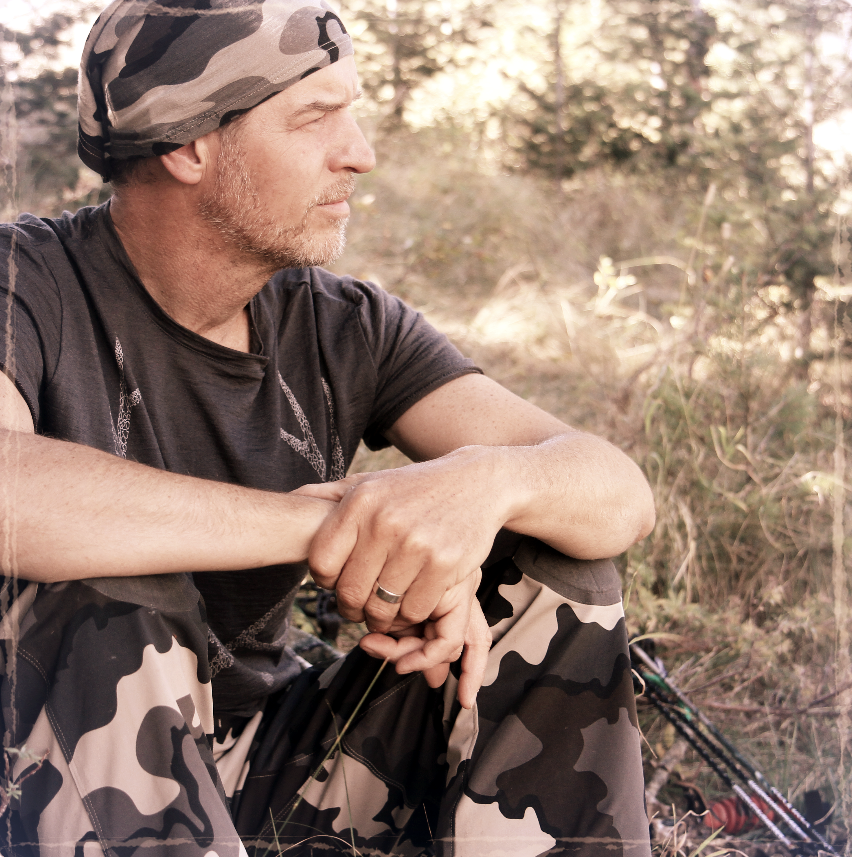 Artist. Hunter. Gatherer.
Driven by adventure and inspired by nature, Ric Fedyna creates art that is informed by his experiences in the wild. He is a hunter that paints, or rather; a painter that hunts. Bowhunting has been an artful practice and meditation that connects him to ancestry and forefathers whose survival depended upon what they could hunt and gather. He spends his time in the wild patiently observing the patterns of nature, the movement of animals, the sunrises and sunsets sweeping across the Alberta landscapes. All this magic comes to life on canvas in his studio, as he tells the stories of his adventures, the land and its majestic creatures.
He completed his degree in Visual Communications and started a career as an illustrator and art director. Fast forward over 30 years, Ric has art and creative directed hundreds of campaigns for most of the top advertisers in Canada. He has won dozens of regional, national and international awards for his work. Throughout his career in advertising, he never let go of his painting and his quest for adventure. It's what feeds his soul.
Ric rarely refers to himself in the third person. Unless of course he is writing his own bio.